We're proud to be bringing a diverse mix of artists from across rural and regional Victoria and New South Wales (and a few from metro areas too!) to our beautiful part of the world.
During ACRE21, these artists will work in and with communities across the Swan Hill, Gannawarra, Murray River and Balranald council areas.
ANGELA FROST
School TWIG artist at Wakool Burraboi
Barham local Angela Frost is a multi-award winning community cultural development artist and theatre maker. She has worked with over 40 communities throughout Victoria, New South Wales, Tasmania, and the Northern Territory as a producer, project manager, director, writer, and actor. While having a particular focus on young people in regional and remote areas, Angela has worked across age groups, cultures, and demographics and has created over 35 new theatre works.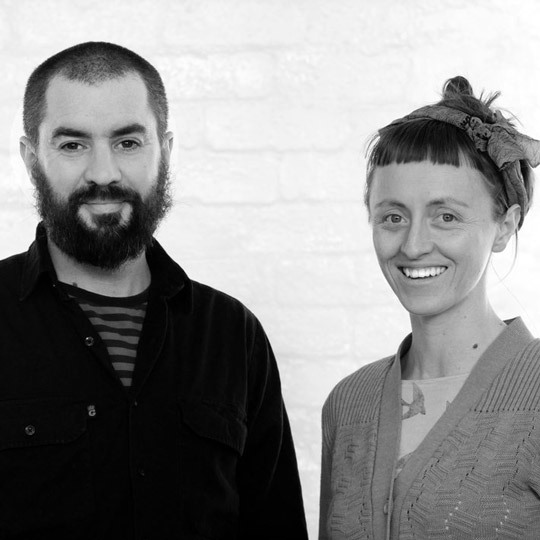 ASKING FOR TROUBLE
School TWIG artists at Nyah District
Founded by Christy Flaws and Luke O'Connor, Asking for Trouble inspires people to laugh, ask questions and put themselves at the centre of their creation. A multi-award winning theatre company using circus, physical theatre and clown to make ambitious, high quality, touring work for young people and their families. Based in Clunes, Asking for Trouble have strong relationships in regional Victoria and have performed seasons in Melbourne, Sydney, Adelaide, Perth, regional Australia, The Netherlands, New Zealand and the UK. Over the last 12 years Christy and Luke have facilitated workshops and directed community shows using Circus and Physical theatre independently and for a variety of organisations including Circus Oz, Westside Circus, The Womens Circus and Footscray Community Arts Centre and the Fairfax festival.
CAT AND CLINT
Town TWIG musicians at Nyah
Cat and Clint are an old time bluegrass duo featuring sweet vocal harmonies, five-string banjo, fiddle, banjo ukulele and mountain dulcimer. They are inspired by Traditional Appalachian Mountain Music and the passing down of fiddle tunes and ballads through generations of players from Australia and the USA. Whether it's a murder ballad, a song of longing and heartbreak, a crooked fiddle tune or a rollicking banjo song, Cat and Clint endeavour to present this music with the authenticity and respect that it demands. The duo mix up their repertoire with Clint's original songs and a good dose of vintage country blues. They have performed together at various festivals across Australia and the US.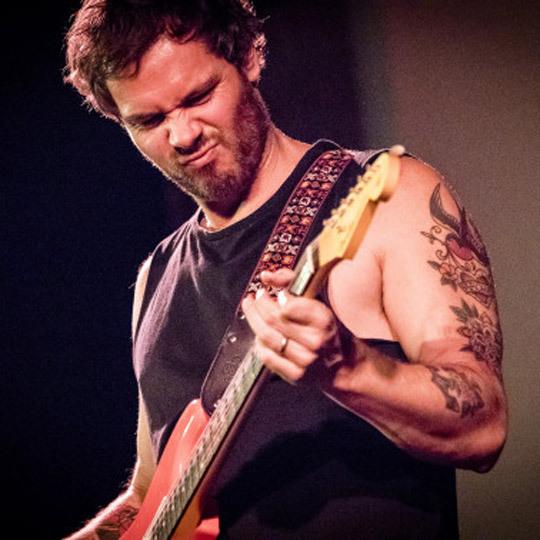 Benny Walker
Town TWIG musician at Balranald
A Yorta Yorta man from Echuca, Benny Walker is the real deal and a star in the making. His lovesongs and epic tales are mixed with passion for people, the land, summer vibes and deep grooves that reach the soul. Said to possess one of the best voices in Australia, Benny Walker never fails to take you on a emotionally driven sonic journey. Benny's trackI Don't Blame Youwas the first track released from his latest album Chosen Line. It debuted at No.1 on the iTunes Blues chart. He was crowned 2016 The Age/Music Victoria Awards BEST Aboriginal Act of the Year and was nominated for four NIMA awards in 2016. In recent years Benny has played some of the country's favourite festivals including Woodford, Festival of King Island, Deni Rhythm, Blues and Jazz and Byron BluesFest. He has performed alongside some of Australia's finest, including Archie Roach, Alex Lloyd, Baker Boy, Blue King Brown, Mo'Ju and Tim Rogers.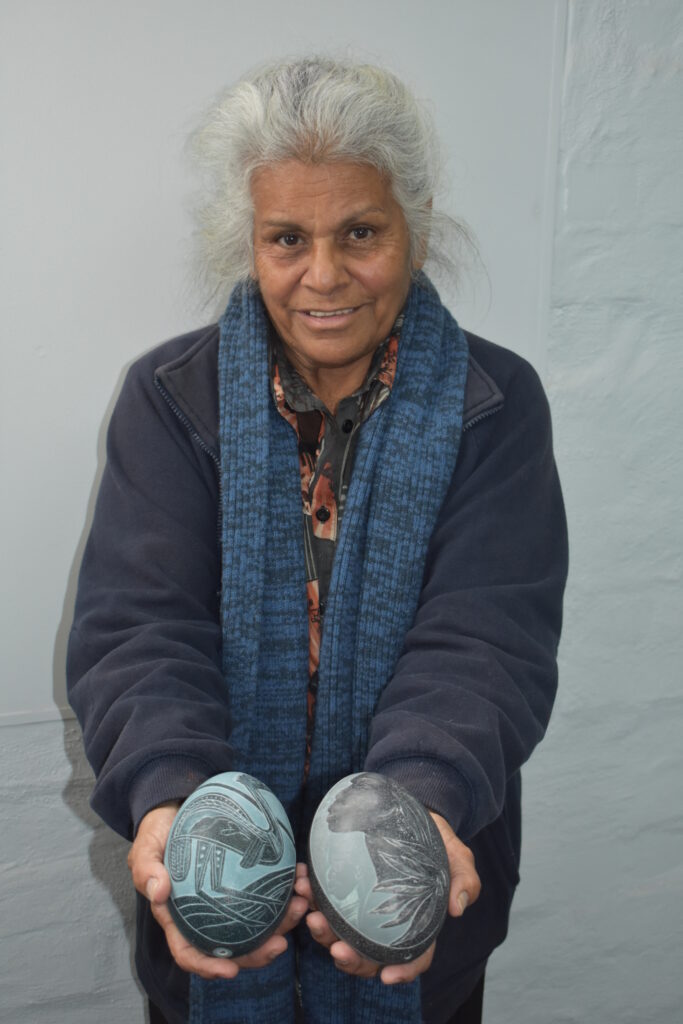 ESTHER KIRBY
On-farm TWIG artist at Tragowel
Aunty Esther Kirby is a master emu egg carver, continuing a legacy learned from her father, Uncle Sam Kirby. She uses her art to bridge the cultural divide between traditional and contemporary life and is passionate about keeping her culture alive. She consults on Koorie culture and heritage for native title and works closely with young people in her community. Born in Balranald, Esther grew up on a mission in an artistic family, and later moved to Kerang. In 1995 she was one of 40 Australian women commissioned to create artwork for the International Women's Conference in Beijing. In 2005 she participated in the Possum Skin Cloak Project, designing a cloak for the 2006 Melbourne Commonwealth Games opening, and then exhibited at the Koorie Heritage Trust. Esther is still making possum skin cloaks and passing knowledge on to younger generations about how and why cloaks were originally made. Some of her cloaks are being used as therapy for Aboriginal patients at the Peter Mac Centre, Royal Children's Hospital and the Kerang and Shepparton hospitals. Esther has carved emu eggs in the permanent collections of the KHT and the Melbourne Museum. She received an OAM in 2018 for her service to the indigenous community. She is a life member and Honorary Elder of the Bunjilaka Aboriginal Cultural Centre at Melbourne Museum.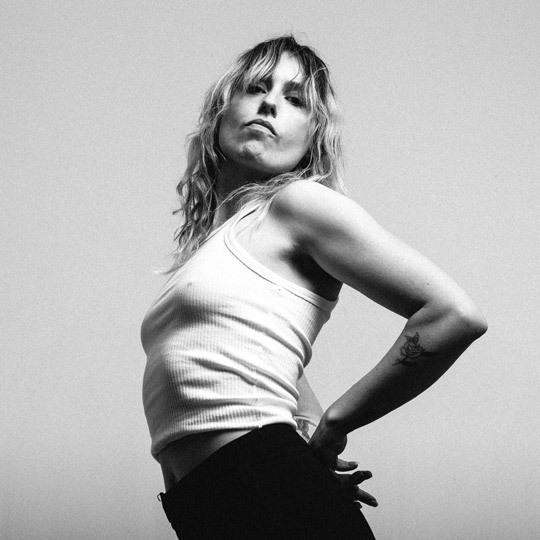 FREYA JOSEPHINE HOLLICK
Town TWIG musician at Quambatook
After releasing her second full length album in August of 2018, Australian singer songwriter, labelled one of five artists leading the new country renaissance by Double J, Freya Josephine Hollick travelled to the USA to record an album with Lucinda Williams' renowned band Buick 6 and guitarist Greg Leisz (known for his work with Beck, Eric Clapton, Aaron Neville, Sheryl Crow). Arriving in Joshua Tree at studio Rancho De La Luna, they recorded Hollick's third full length album, a record saturated in the sounds of desert rock and cosmic country, inspired by the likes of Ann Peebles, Allen Toussaint and Gene Clark. Soon to be released in 2021.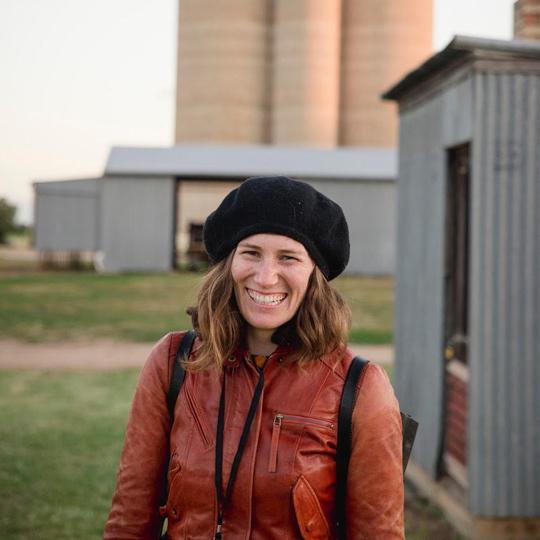 HANNAH FRENCH
On-farm TWIG artist at Lake Charm
Hannah French is a visual artist hailing from Natimuk, regional Victoria. She works across many different disciplines, including production design and animation for theatre, production design for film, animation, projection, illustration, graphic design and most recently as the festival director of the Nati Frinj Biennale. She is continually fascinated by visual storytelling and the possibilities of stories being presented in surprising ways, and often finds herself working in schools and with young people when not burrowed away in front of a screen.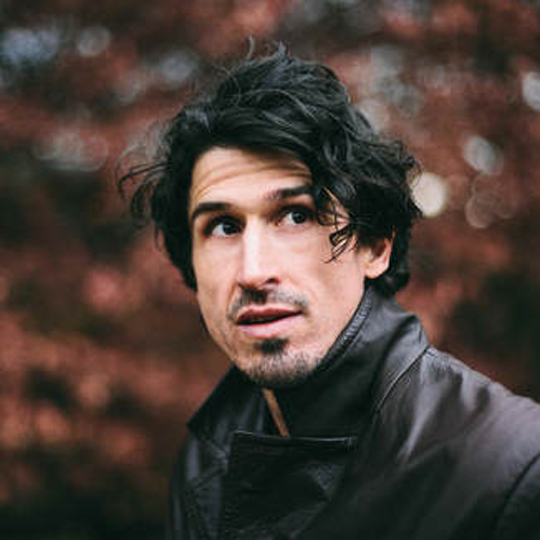 JED ROWE
Town TWIG musician at Nyah
Jed Rowe is an acclaimed singer/songwriter and guitarist from Melbourne. His music walks the line between folk, blues and country, and his fourth album A Foreign Country is a richly told collection of stories of Australian life. The songs were finished in a rented apartment above the street in Northern Germany while Rowe was on tour in late 2016, and recorded in Melbourne by multiple ARIA award winner Jeff Lang. Rowe's sublime slide guitar playing and emotive vocal delivery have earned him a reputation as a standout live performer, and he has toured extensively in Australia and Europe. Rolling Stone described his music as "Heartland alt-country shot through with nostalgia."
KJ CASEY
Town TWIG musician at Nyah and Quambatook
K. John Casey writes with warmth and wit, crafting songs that are lyrically engaging and wrapped in melody. Born on the Murray, switching from country to city and back again, through various (pre)occupations, Casey's constant has been music.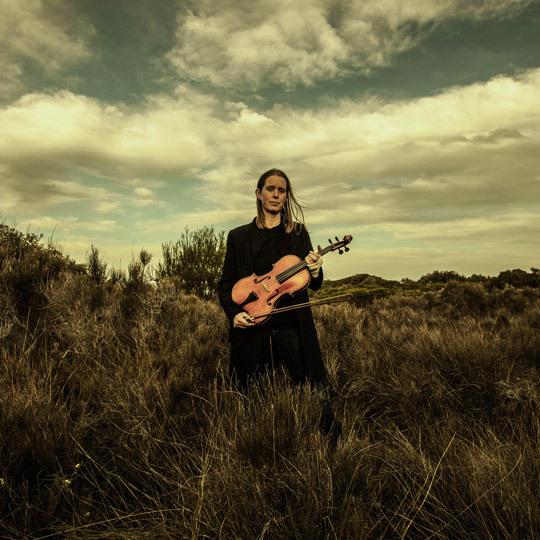 KRISTIN RULE
Town TWIG musician at Quambatook and Moulamein
On-farm TWIG artist at Caldwell
Kristin Rule is a bicycle riding, nature loving, cellist, composer and technologist based in the remote Victorian town of Mallacoota. She graduated from the Victorian College of the Arts majoring in Music Composition in the year 2000 and has since forged a unique pathway in the music industry via her passion for cello and live looping. Kristin has worked as a film composer in a number of Australian feature length documentaries and TV series including Memoirs of a Plague, We Don't Need a Map, The Scribe, Backtrack Boys, The Beach and The Leadership.
In early 2018, Kristin sustained a serious left hand trauma that impacted heavily on her ability to play cello, which had been an intricate part of her film music making practice. In 2019, Kristin was awarded the APRA / AGSC Women In Music mentorship with composer / music producer for Baz Luhrmann films, Elliot Wheeler. This supported Kristin at a critical time in her career, helping her to adapt and grow during challenging life changing circumstances.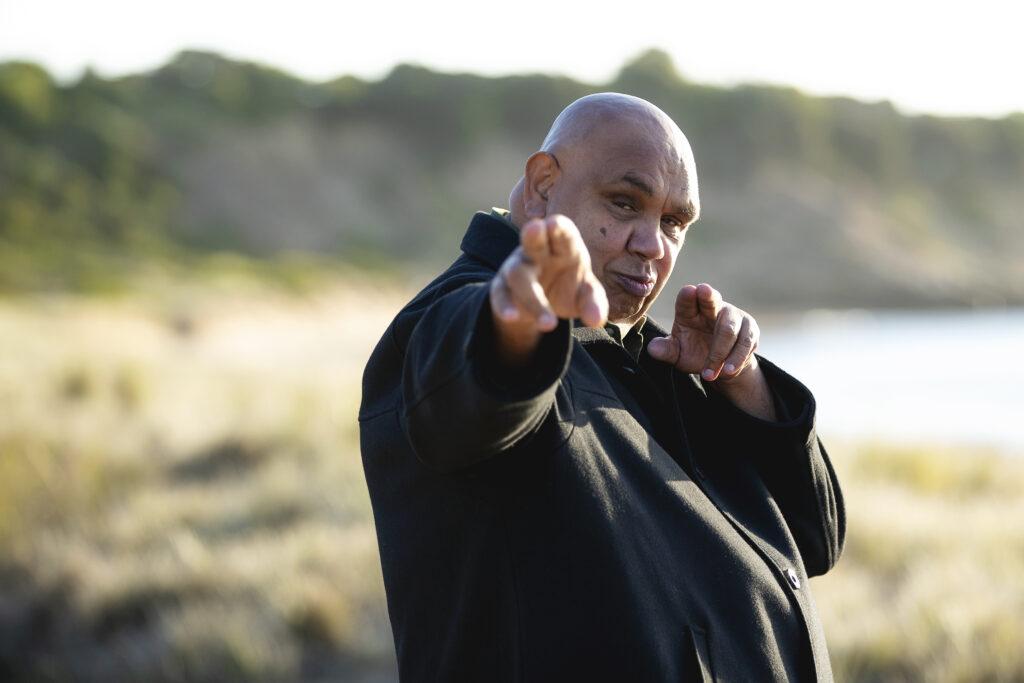 KUTCHA EDWARDS
Town TWIG musician at Moulamein and Balranald
Proud Mutti Mutti man Kutcha Edwards is a strong advocate for Aboriginal people and a multi award winning singer/songwriter. A magnificent vocalist and engaging performer, Kutcha continues a lifelong practice of renewing his ancient Songline in modern times. Kutcha's performances not only entertain but also aim to enlighten through songs and stories that he likens to 'dropping pebbles in a pond and watching the ripples radiate'. Performing since 1991 Kutcha has released numerous collaborative albums, written and performed two musical theatre pieces and produced four solo albums. His most recent projects include a touring show 'The Kutcha Edwards Hour', co-creating the web series 'Kutcha's Carpool Koorioke', working on his soon to be released fifth solo album 'Circling Time' and another show of the same name. As a recent recipient of an Australia Council Fellowship, Kutcha will be taking the opportunity to tour new work as well as fulfilling his cultural commitment to further explore his role as an Aboriginal Songman.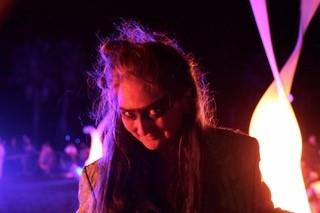 MARGIE MACKAY
On-farm TWIG artist at Woorinen and Tragowel
Dr Margie Mackay is a Gippsland-based artist and researcher engaged in ritual-art practices in communities both nationally and internationally. Known for utilising fire, projection, dance, and puppetry, Margie's work over the past 25+ years has been diverse and transdisciplinary with productions ranging from intimate indoor shows to exuberant street theatre productions, street art installations and epic scale community ceremonies. Highlights include Artistic Direction of Mountain to Mouth 2018; 13 years of production management and co-artistic direction of large scale annual 'fire events' at Woodford Folk Festival QLD; and directing and production management for the ceremonial components of the AFL's televised Dreamtime at the G from 2010-2013. Her work has seen her travel extensively around the globe, with residencies and performance works in Zimbabwe, South Africa, Taiwan, Hong Kong, Singapore, Germany, The Netherlands, France, Belgium, Scotland, the USA and Colombia.
NEIL MURRAY
Town TWIG musician at Moulamein and Balranald
On-farm TWIG artist at Balranald
Neil Murray is one of Australia's most original and finest singer songwriters. He also enjoys significant appreciation for his articles, stories and poems. He has been a professional writer, performer and musician since 1983. Collectively, Neil's work has done much to deepen Australia's contemporary music heritage. He was a founding member of the pioneering Warumpi Band, which over 20 years of performing thrust contemporary indigenous music into mainstream Australia. In 1995, Neil Murray was awarded the APRA song of the year for My Island Home originally written for the Warumpi Band and re-recorded by Christine Anu. His songs have been recorded by Mary Black, Jimmy Little, Missy Higgins, Liz Stringer, Christine Anu, Peter Denahy, Carus, Adam Brand, Amy Saunders, Powderfinger, The Tiddas, Ursula Yovich, Peter Brandy, Emma Donovan and the Warumpi Band. This year, Neil released the single Keep Rolling On and recommenced Covid-interrupted touring for both the Blood & Longing and Tjungu albums.
OUTBACK THEATRE FOR YOUNG PEOPLE
School TWIG artist at Wakool Burraboi
Outback Theatre for Young People (OTYP) is dedicated to creating innovative, participant-owned youth theatre. We engage young people, aged four to 26 years, from throughout South West NSW, in collaborative, generative theatre projects that celebrate their lives and their aspirations.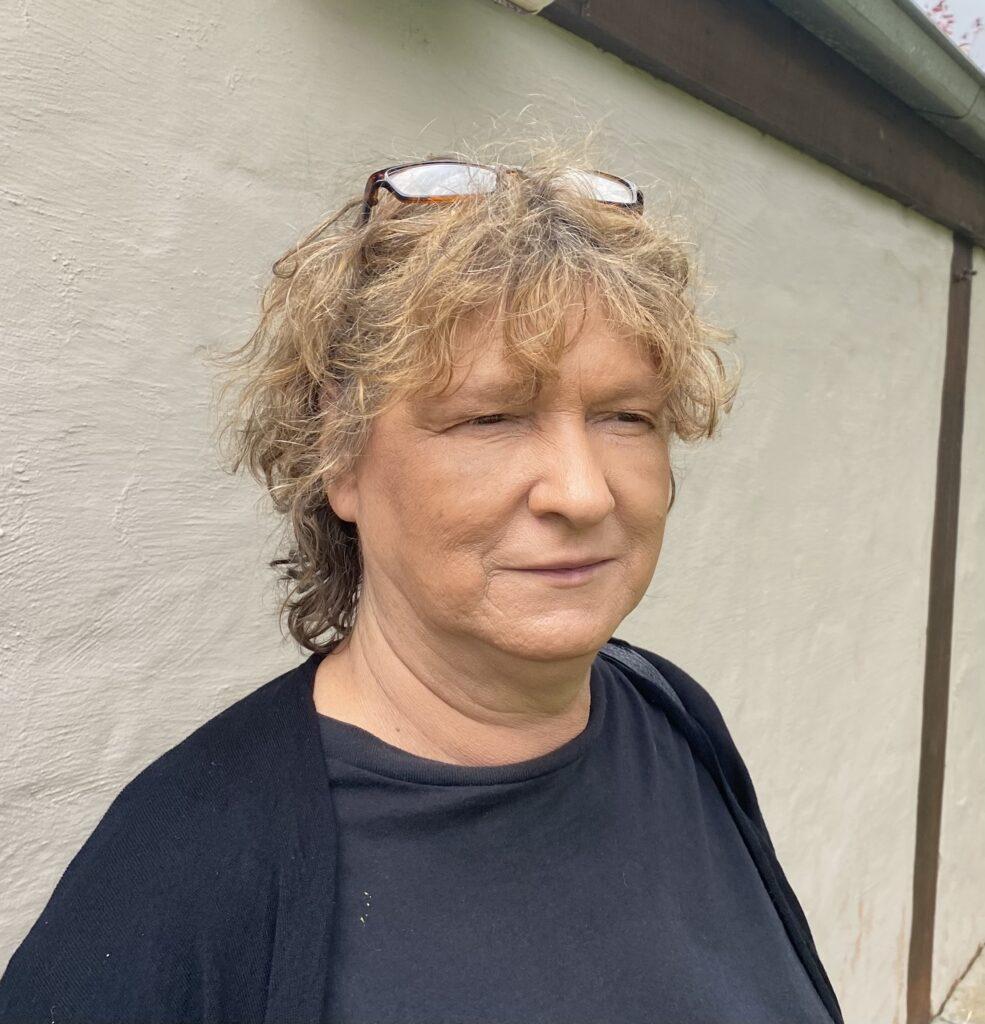 SUZANNE CONNELLY-KLIDOMITIS
On-farm TWIG artist at Woorinen
From the Wiradjuri nation, Suzanne Connelly-Klidomitis was born and grew up in Swan Hill. She draws on her Aboriginal culture and her love for the natural environment to inform her practice. Using traditional basket weaving techniques as a starting point, her contemporary designs are extended by employing a range of mediums and using materials as diverse as emu feathers, quandong seeds and recycled material. Her work has been shown in many solo and joint exhibitions at Swan Hill Regional Art Gallery, which also purchased one of her works – Quandong Tracks – for its permanent collection in 2020. Suzanne teaches her weaving craft and culture through a course called Emu Weaving Story, with Regional Arts Victoria.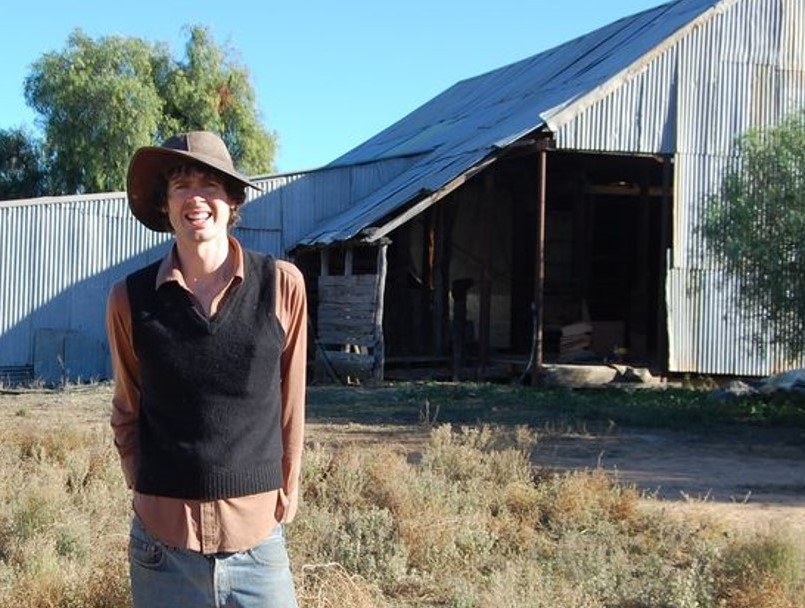 TREVOR FLINN
On-farm TWIG artist at Balranald
Trevor Flinn is a Dunkeld-based sculptor, film maker and installation artist.
After completing a Bachelor of Arts (Art History), Trevor spent about six months overseas and on his return, decided to start making art. It was while studying sculpture at the Victorian College of the Arts (VCA) that he developed a particular interest in installation, video and printmaking.
Trevor has been integral to The ACRE Project, as the inaugural TWIG artist in 2012. He lived and worked on four local farms, creating work with farmers and in response to their properties and environment. He was a TWIG artist in resident again in 2013.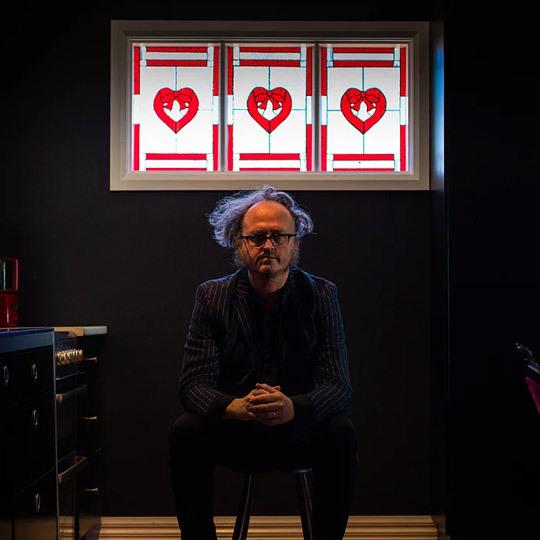 VIC McEWAN
On-farm TWIG artist at a Balranald region farm to be confirmed
Vic McEwan is the Artistic Director of the Cad Factory, an artist led organisation creating an international program of new, immersive and experimental work guided by authentic exchange, ethical principles, people and place.
Vic's contemporary art practice works with sound, video, photography, installation and performance, with a particular interest in site-specific work that creates new dynamics by working with diverse partners and exploring difficult themes within the lived experience of communities and places. Vic aims to use his work to contribute to and enrich broader conversations about the active role that the arts sector can play in reimagining a better world.
In 2019-2022, Vic is enrolled in an Arts Practice led PhD at the University of Sydney, being the first contemporary artist to be accepted into the Faculty of Medicine and Health to undertake creative practice led research working with the Sydney Facial Nerve Clinic.