Quambatook Town TWIG – ACRE21
May 2021 at Quambatook Memorial Hall (part of ACRE21)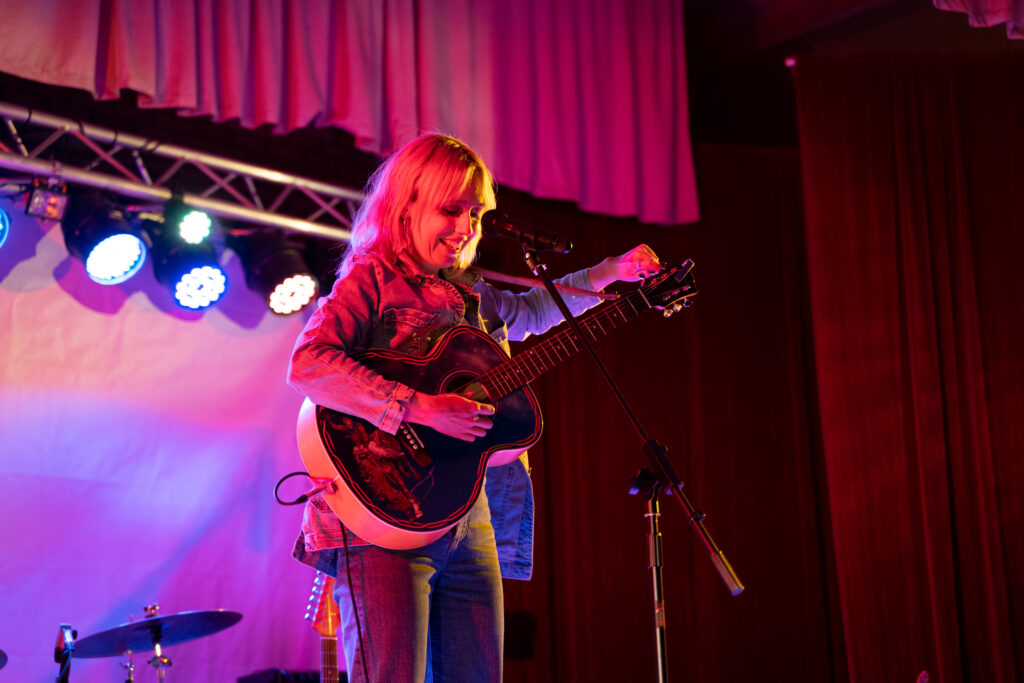 The first of our Town TWIGs for ACRE21 was at Quambatook, Victoria.
The 100-strong crowd was greeted at the front door by Kerryn Finch's sculpture – commissioned especially for the event.
There was original music from Freya Josephine Hollick and band, Kirstin Rule and KJ Casey.
TWIGs have become a signature event of The ACRE Project, bringing high-calibre artists into local communities to live and work. As part of ACRE21, we took TWIG in a new direction with concerts called Town TWIGs.
Partners – Gannawarra Shire Council and Regional Arts Victoria
Photos  and video – Kim Deylen
Gallery