ACRE 3 Seminar
September 2017 at Swan Hill Regional Art Gallery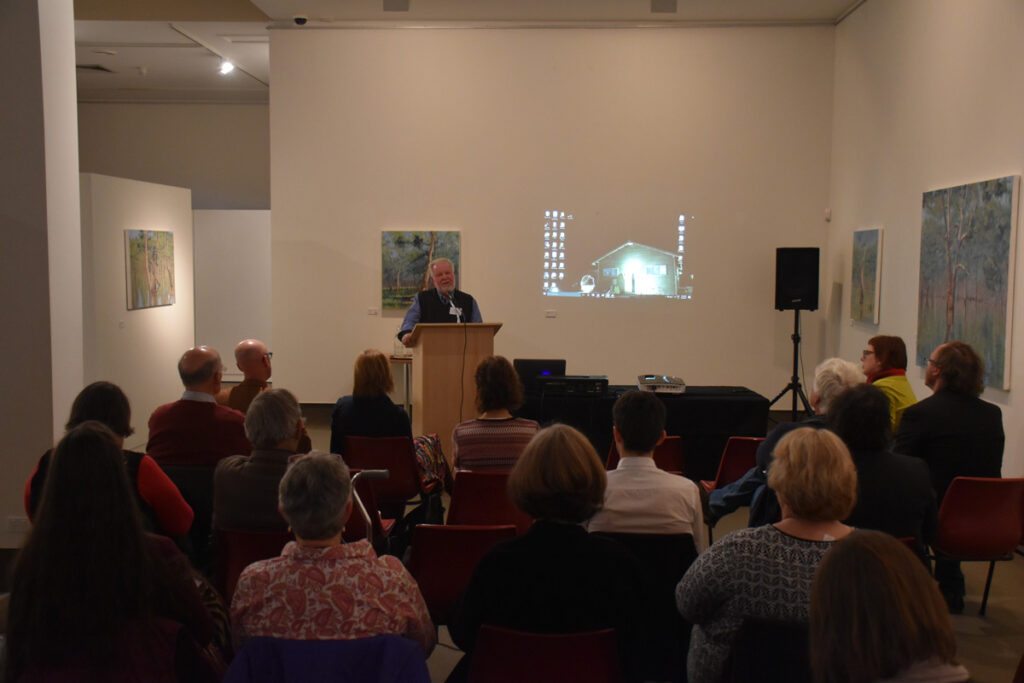 Delegates to the third ACRE Seminar were treated to an inspiring and uplifting day of impassioned speakers.
The keynote address was delivered by the CAD Factory's Vic McEwan, who spoke of his experience moving to Boree Creek NSW with his partner to set up a studio and art practice. The CAD Factory involves and is embraced by community through socially engaged art practices.
Dr Alison Kennedy gave an absorbing address about the research she is undertaking through Deakin University and the National Centre for Farmer Health. 'The Ripple Effect' is a remarkable digital community engagement program that seeks to respond to the high rates of stigma and suicide in rural farming communities.
Robin Yetman from the Patchewollock Music Festival wowed everyone with stories of community spirit and support in staging an ever growing and successful music festival on the smell of an oily rag. Dr Keith Mullette from Forbes in central west NSW described the beginnings of another arts led success story in the Lachlan Sculpture Trail.
And artist Trevor Flinn and farmer Peter Redfearn reflected on the success and legacy of the inaugural TWIG residency, held on Peter's farm.
Partners – Murray Mallee Machinery, Vernon's Steel Yards, BR&C Agents, Swan Hill Stockfeeds
Gallery