Caldwell Farm TWIG – ACRE21
May 2021 at Glencoe, Caldwell (part of ACRE21)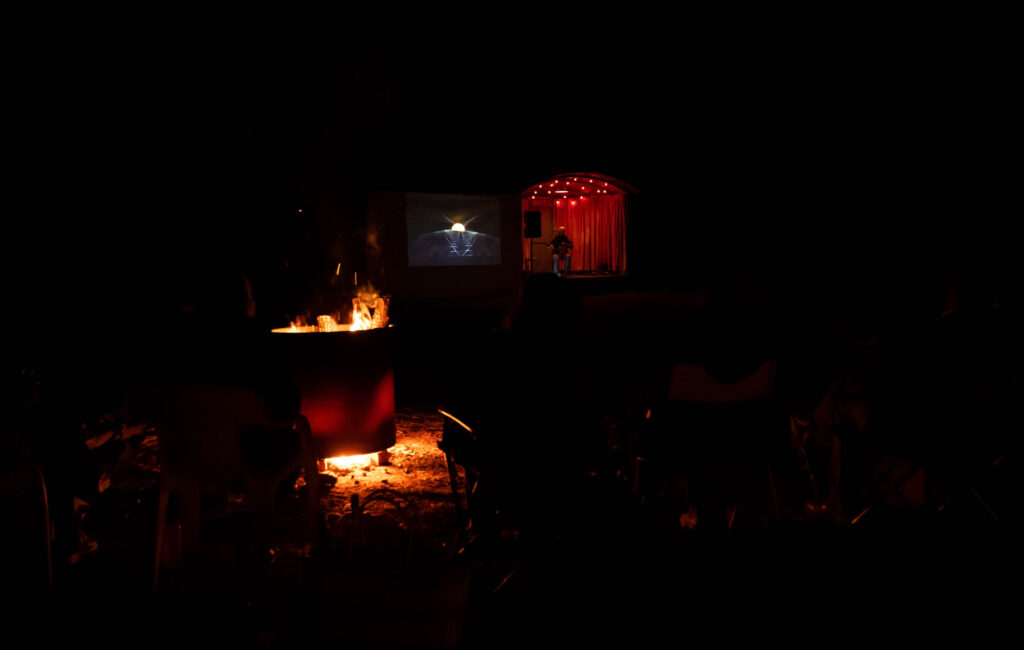 Cellist and composer Kristin Rule lived on-farm at Caldwell with hosts Wendy and Peter McDonald.
During her stay she created new music and visuals focused on the impact of drought. Kristin also recorded conversations with Wendy and Peter about landscape and farming, and imposed those over the work, giving it a genuine connection to place.
A TWIG was held at the end of the week-long residency, with about 35 neighbours, family and friends coming along to enjoy Kirstin's work,  the warmth of a fire (or three in this case!) and conversation.
The audience sat in the bed of the ancient Murray River, a stage was set nearby and red gums arched over the top. The natural amphitheatre offered beautiful acoustics as Kristin presented her work.
Partners – Murray River Council, South West Arts, Create NSW
Photos and videos – Kim Deylen
Thank you for giving us the opportunity to share our place with the beautiful Kristin Rule. Her performance last night will be an experience woven into the thread of our little community.

- Wendy McDonald, TWIG residency host
Gallery