Nyah Town TWIG – ACRE21
July 2021 at Nyah District Memorial Hall (part of ACRE21)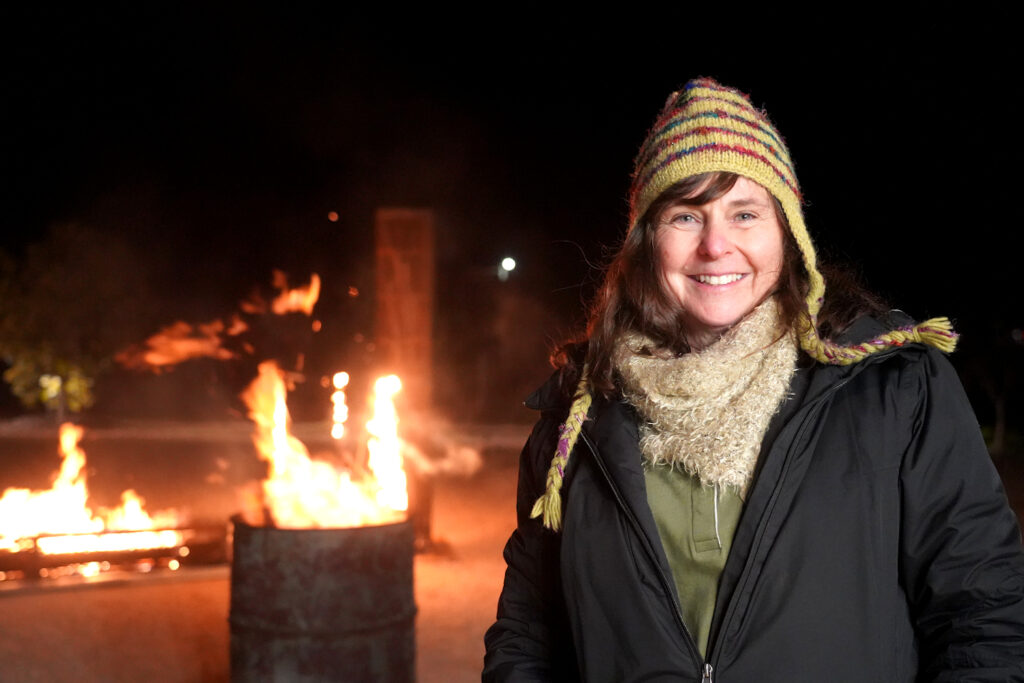 A snap COVID lockdown meant a change of date for this Nyah Town TWIG, eventually held on Saturday 3 July.
Cat and Clint performed vintage Aussie bluegrass music, with the crowd toe-tapping and chair dancing only (COVID restrictions prevented real boogie-ing).
Local KJ Casey performed a range of music, before debuting a song of his own that he had finished just hours earlier.
And Melbourne guitarist and singer Jed Rowe performed for the first time in a year, having been locked down for large parts of that time due to COVID.
He wowed the crowd with his slide and acoustic guitar work, and his improvised tune – Saturday Night in Nyah.
What a cracking night!
And yes, we had fires. Lots of them, thanks to a beautiful bonfire in a 44, as well as Shirley Pinchen's specially-commissioned TWIG-themed fire artwork. She made the work from used almond harvester belt rods and tree stakes.
Partners – Swan Hill Rural Council and Regional Arts Victoria
Photos and video – Meagan McGregor, Get Reel Productions.
It's a great feeling, it's a wonderful concept bringing art and music to our surrounds. It's got to be a good thing. It feels like a good thing.

- KJ Casey, Town TWIG musician and local resident
Gallery