Lake Charm Farm TWIG – ACRE21
June 2021 at Lake Charm (part of ACRE21)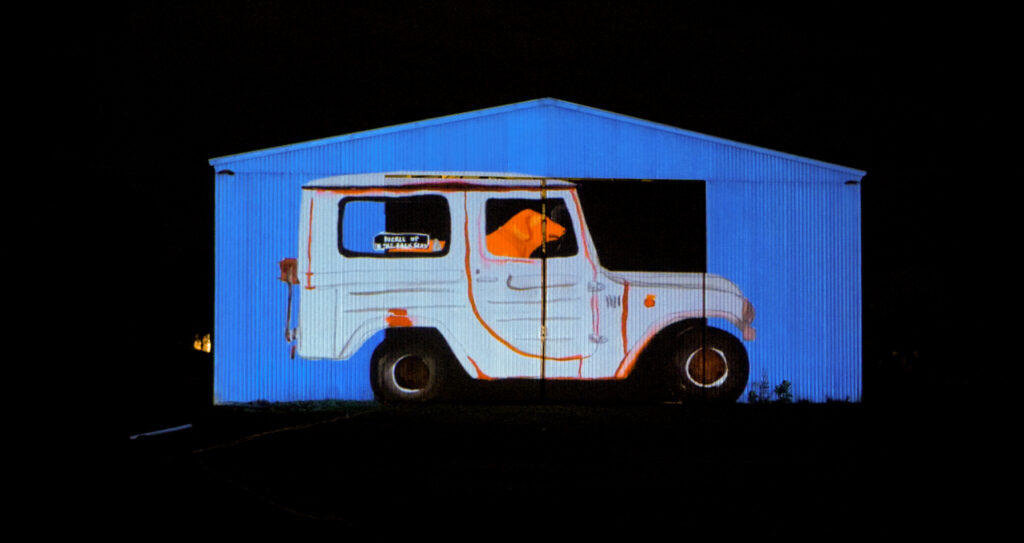 How groovy is this? Hannah French wowed the crowd with her animations and projections at Lake Charm at the end of her ACRE21 TWIG residency.
She spent a week with Katrina McFarlane, Dan Kennedy and their family (including Tuppy the dog!), touring the farm and out on the lake. She also spent some time with students from Lake Charm Primary School, having a go at stop motion.
Neighbours braved the wintery weather on the final night of the residency to share in Hannah's work, and the students' too!
The shed, the lake and the family dog were all the stars, projected onto the shed itself and a nearby water tank. What a wonderful evening, and a wonderful residency!
Partners – Gannawarra Shire Council, Regional Arts Victoria
Video and photography – Mitchell Barkman
It's really fascinating to have somebody come in and then reflect back on what they've picked up on in their time, and sometimes it's really affirming or surprising or just intriguing.

- Hannah French, TWIG artist
Gallery