Murrundi Farm TWIG – ACRE21
May 2021 at Murrundi, Balranald (part of ACRE21)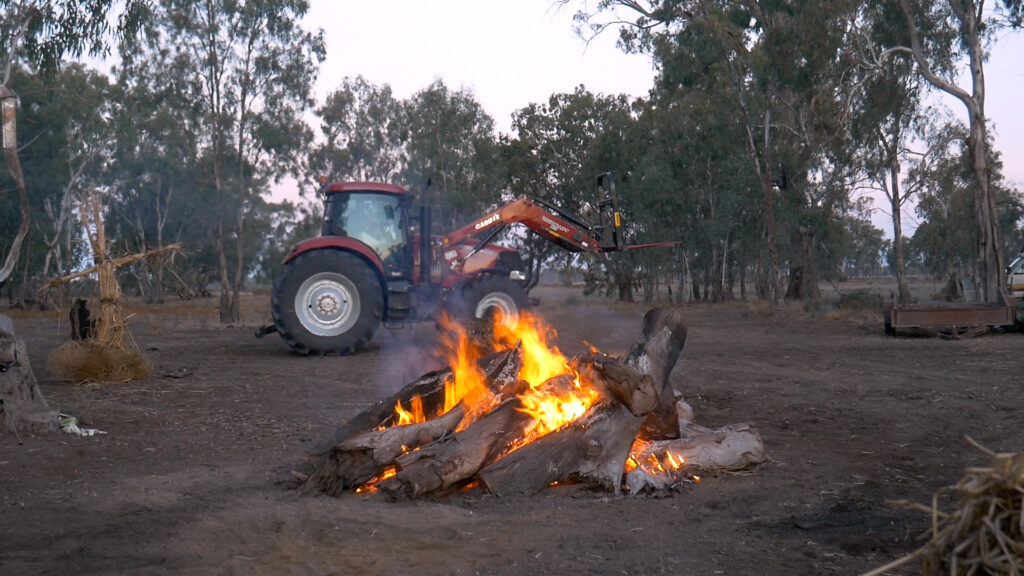 Rachael Williams, Paul Alderuccio and their family hosted singer/songwriter Neil Murray and installation artist Trevor Flinn for a week, for the second ACRE21 TWIG artist residency.
Trevor was our very first TWIG residency artist back in 2012, so it was wonderful to have him back in the area.
The Murrundi TWIG event – held at Rachael and Paul's property north of Balranald – included great food and a beautiful fire, overlooked by Trevor's monolithic sculptures, made mostly of branches. One of his sculptures was even sacrificed in the TWIG fire.
Neil performed his new work-in-progess, 'Murrumbidgee', and was joined for a few tunes by host Paul on the harmonica.
Rachael and Paul's son Archie had been commissioned to create a sculpture for our Balranald Town TWIG the week before, and his work got another showing at this on-farm TWIG too. Thanks again Archie!
Partners – Balranald Shire Council, South West Arts, Create NSW
Video and photography – Wyatt O'Halloran
"It's really easy to get bogged down in agriculture... and it's amazing to lift your gaze, to just think creatively and talk to different people..."

- Rachael Williams, TWIG host
Gallery