Woorinen Farm TWIG – ACRE21
June 2021 at Woorinen (part of ACRE21)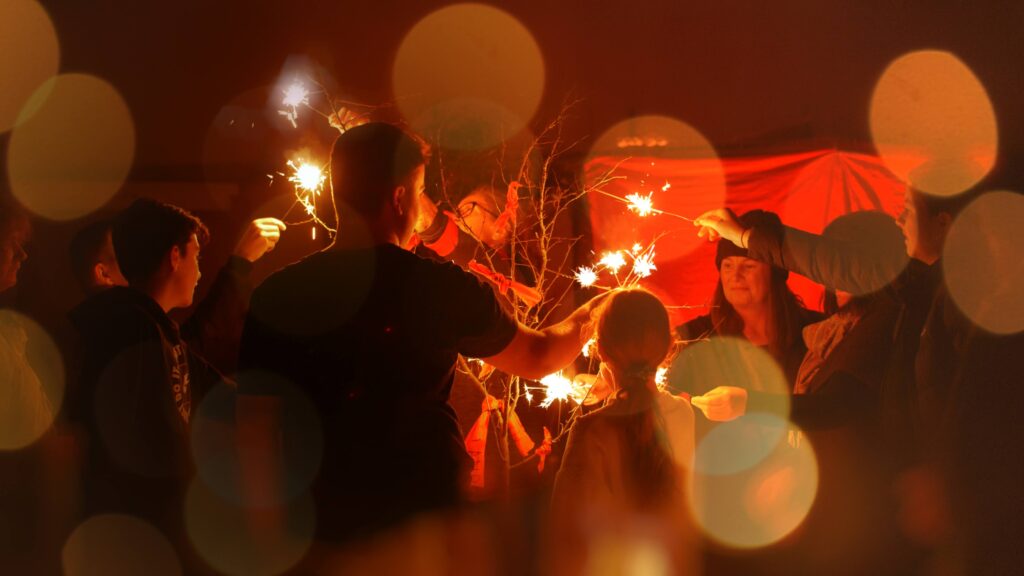 A last minute switch to meet COVID regulations resulted in a beautiful recipe for cross cultural and intergenerational collaboration at this on-farm TWIG at Woorinen.
Ritual artist Margie Mackay and weaver Suzanne Connolly-Klidomitis had been engaged for a week-long residency with farmers Peta and Mick Thornton. But COVID meant the traditional farm TWIG at the end of the residency would not be possible. Instead, videographer Mitchell Barkman was introduced to work alongside Margie and Suzanne as a third artist, and his work will be presented at an exhibition later in 2021.
The trio spent the week with Peta, touring the farm, the local area and the Murray River. They shared rich discussions, creating together in a shed to shelter from some wild winter weather.
On the final night of the residency, the ritual ceremony was presented to the immediate farming family, with a focus on earth, fire and the Murray River.
Partners – Swan Hill Rural City Council, Regional Arts Victoria
Video and photography – Mitchell Barkman
I feel like I've met people and bonded in such a short period of time, and I feel like the friendships will sustain, which doesn't always happen.

- Margie Mackay, TWIG artist
Gallery